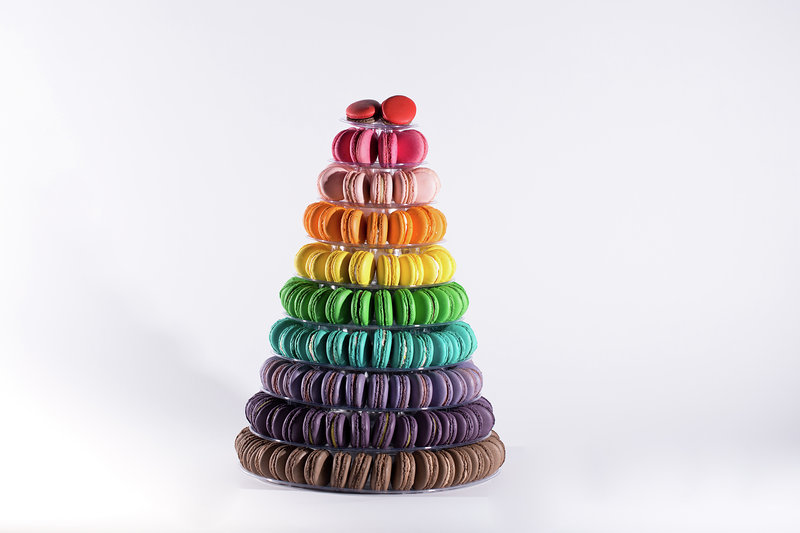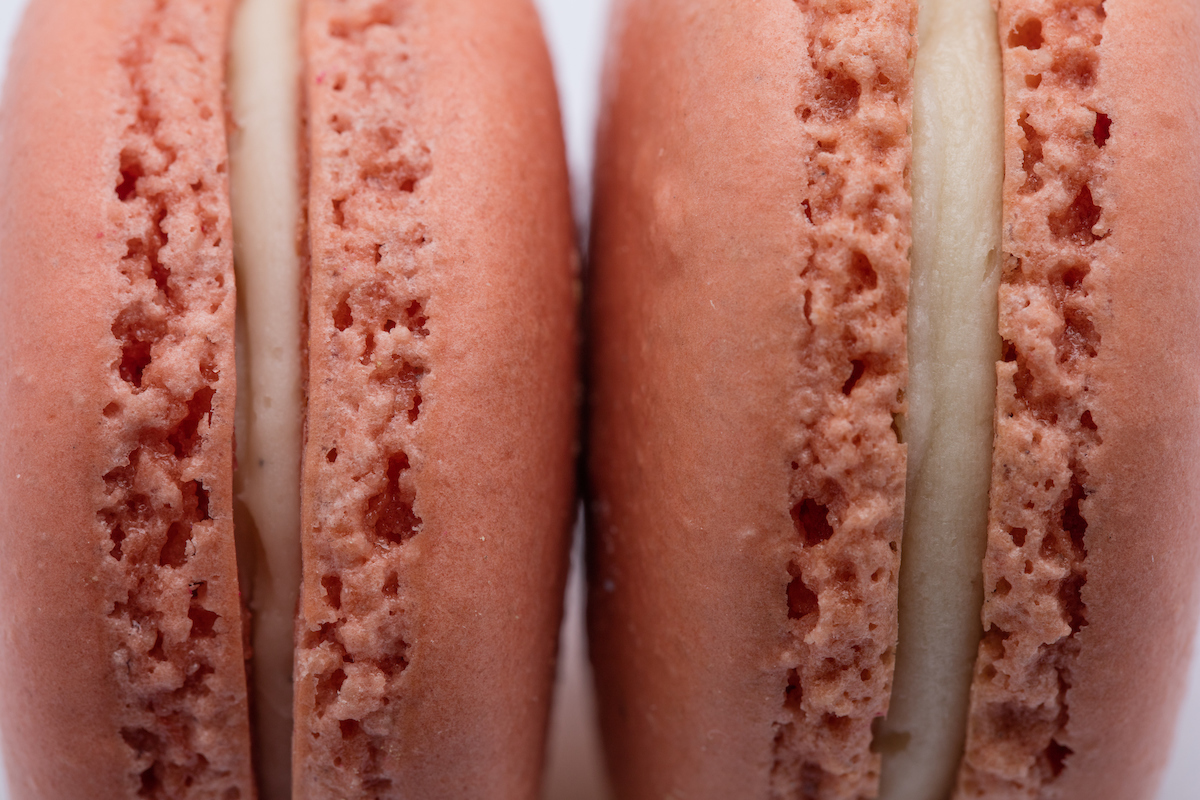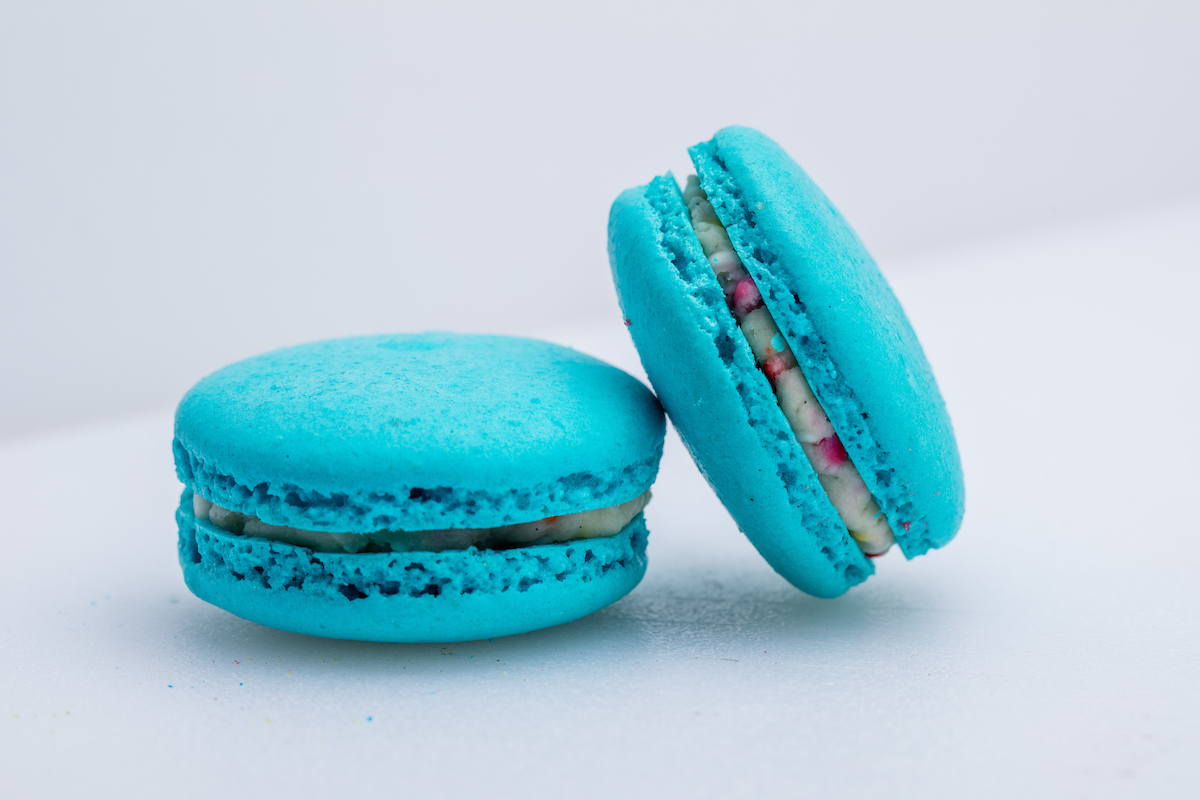 **follow our Facebook page for daily flavors!**
Our staff has been trained in Paris to bring you the best macarons in Alaska- and beyond. We make these delicate Parisian treats with Alaska sized flavor. The macarons listed here are some of our most popular- we can make nearly any flavor or color to meet your needs. If you're looking to get a specific color or flavor, please call and order one week in advance.
If entertaining is your goal, contact us about our beautiful macaron towers! These stunning displays are sure to impress the most discerning guest. Basic towers start at $2 a macaron with a minimum 35 macaron order.
We also deliver! Our drivers carry variety packs with them Monday – Friday from 9-2. Just order online or send us a text or call us at 223-5160 when you need a little pick-me up or last minute treats for the work or dinner party.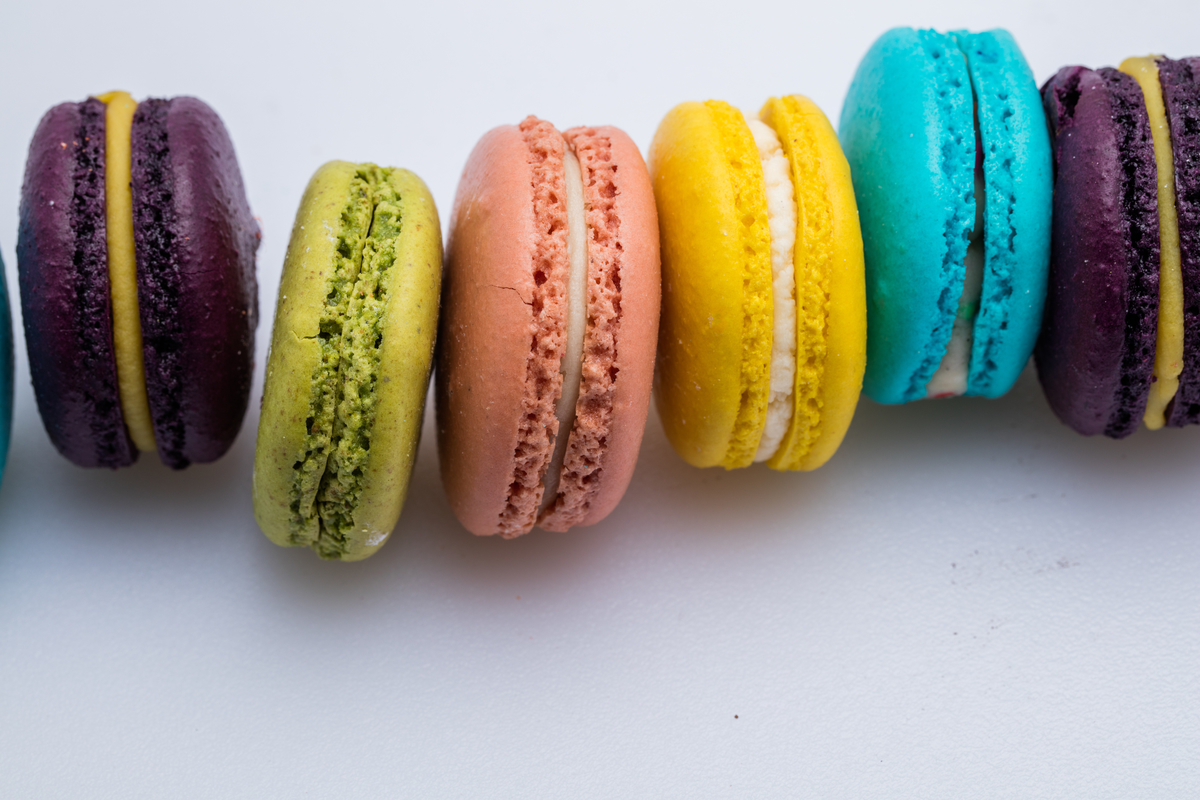 Sweet Caribou delivery drivers are waiting for your order! Sweet Caribou lunch bowls are made with the same devotion to quality we put into our macarons. All lunch bowls are $12.50.
The Faves:
Russian River Ranch Salt & pepper chicken and bacon, plated with romaine*, grape tomatoes*, and diced cucumbers*. Topped with homemade buttermilk ranch and shredded cheddar.
Talkeetna Ginger Sesame a layer of locally sourced mixed cabbage*, with julienned carrots*, toasted almonds, red peppers, mandarin oranges, crisp chow mein noodles, and a sesame ginger dressing. Topped with teriyaki chicken.
Kenai Kale Quinoa Quinoa and fresh kale*, massaged together with a lemon vinaigrette and topped with toasted pine nuts, golden raisins, feta, and marinated chicken.
Chipotle Coldfoot Southwest style chicken on a bed of romaine*. Served with grape tomatoes*, black olives, black beans, corn, cheddar, and a chipotle cilantro dressing.
Denali Beet mixed greens*, tossed with roasted beets* and strawberries*, honey pepper vinaigrette, and a savory combination of bleu cheese, spiced pecans, and salt & pepper chicken.
(Available all week long!)
Weekly Specials:
Bristol Bay Bacon BBQ
Two dishes packed into one - bacon and roasted red potato salad, and a vinegar slaw with veggies* and vinaigrette dressing. Salt & pepper chicken with a cherry BBQ dipping sauce. (1st week of the month)
Whittier Waldorf
Sweet grapes and apples, mixed with toasted walnuts and celery. resting on a bed of mixed greens* with salt & pepper chicken and creamy Waldorf dressing. (2nd week of the month)
Cantwell Caesar
A gourmet take on the traditional caesar salad. Plated with mixed greens* and grape tomatoes*, tossed with garlic croutons, parmesan cheese, and salt & pepper chicken and a homemade caesar dressing. (3rd week of the month)
Caribou Curry Couscous
Israeli pearl couscous, coated with a Thai flavor. Golden raisins and seasonal roasted veggies* with a salt & pepper chicken and curry coconut dressing.(4th and 5th week of the month)
Monthly Specials:
White Mountain Wheatberry
Wheatberries* cooked in veggie stock topped with sage roasted butternut squash, fennel, rainbow chard*, onions, turnips*, kohlrabi*, apples, with a raspberry vinaigrette made with fresh raspberries*

***This salad is made vegan. Chicken can be requested if ordered before 8 AM***
*Locally sourced when available
Looking for holiday gifts? Holiday gift boxes of macarons are available December 1-24 and contain our seasonal favorites. Make sure and pre-order - supplies are limited. available sizes are deluxe (18) for $32, grande (12) for $22, and petite (6) for $12.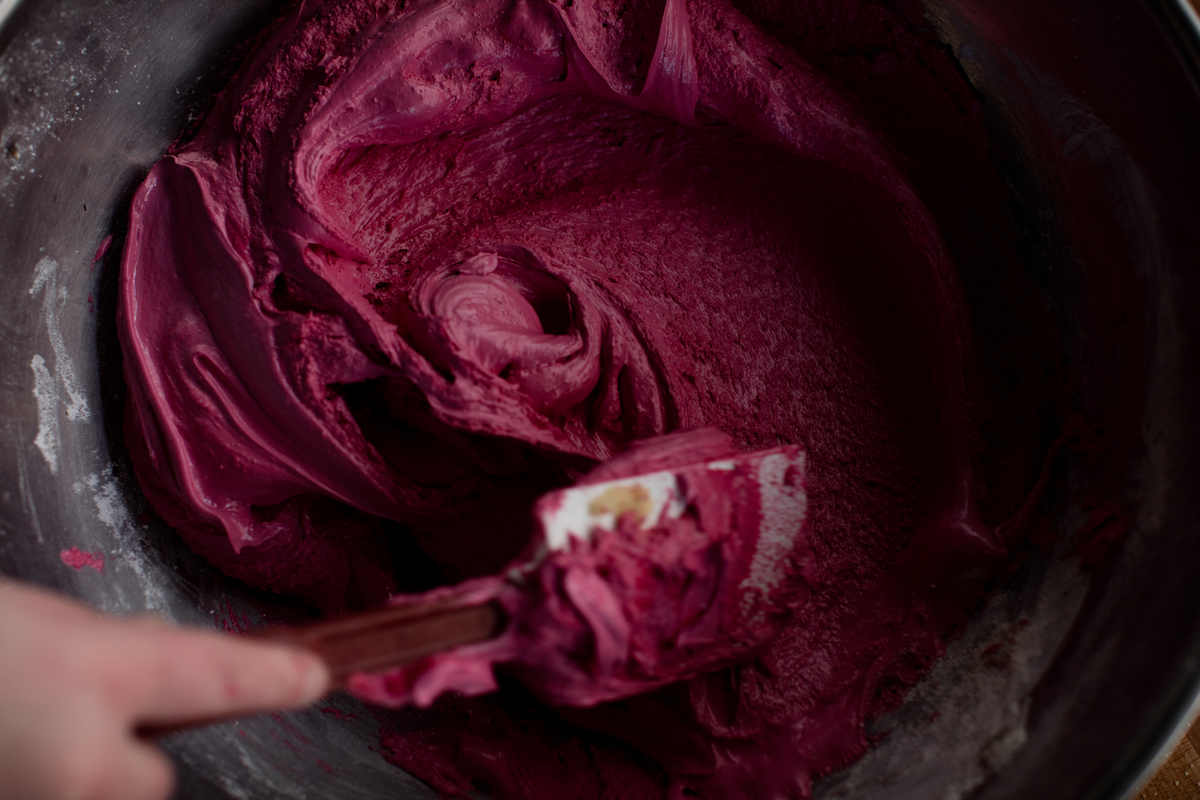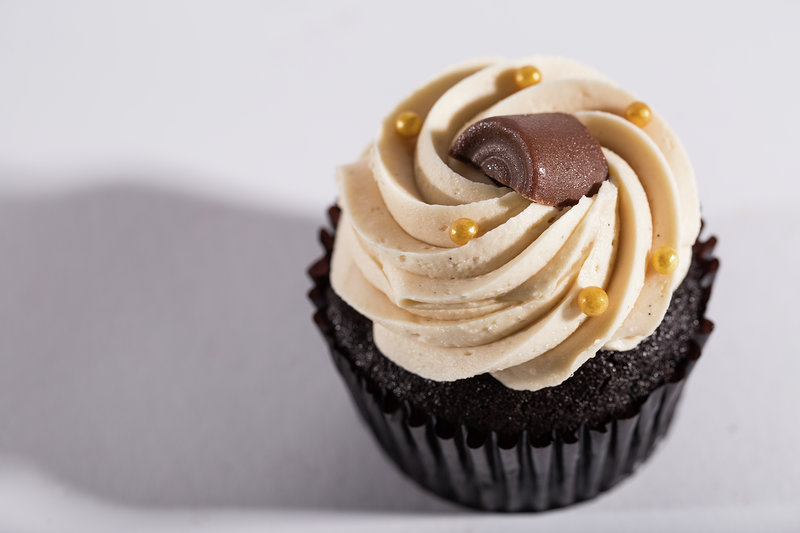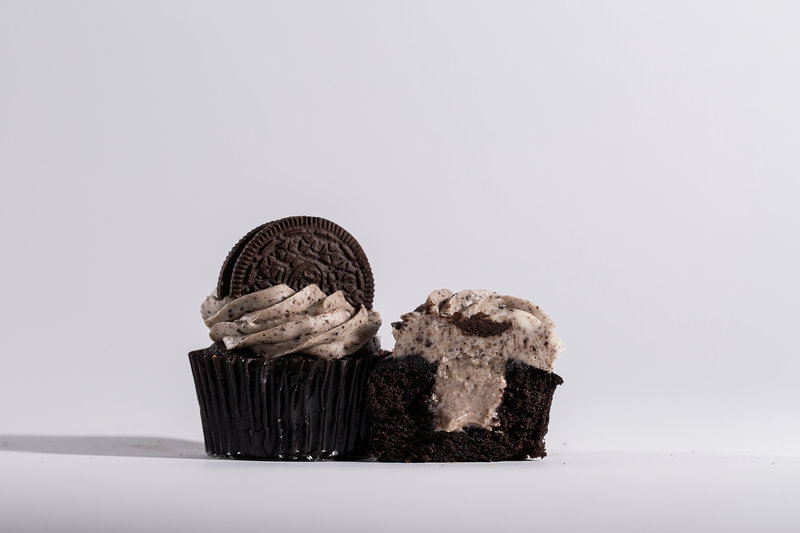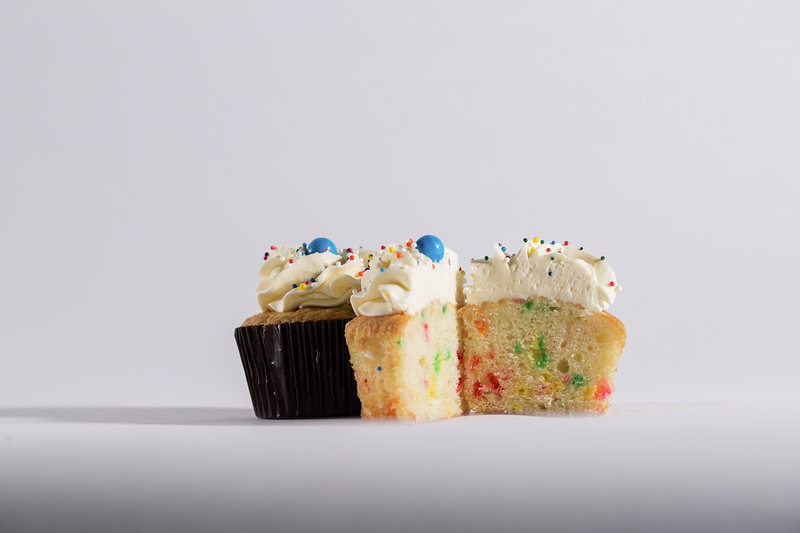 We specialize in helping you find the cupcake combinations that meet your unique expectations. We have included our most popular options to give you ideas, but we love designing unique flavors to meet your wedding and special event needs. Just contact us via the contact form or give us a call one week before your event and we will be happy to help!
Unless otherwise stated, our frostings are freshly whipped buttercreams, using only real butter and rich cream. Only the best for you!